Diwali date 2023 and time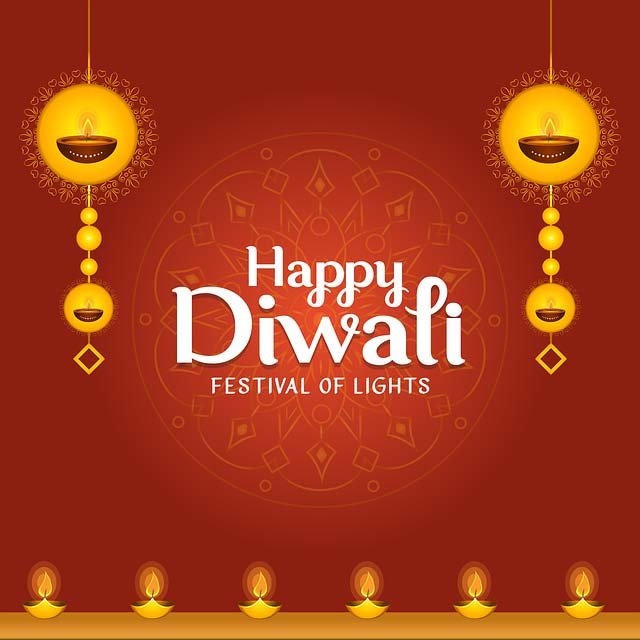 Diwali, also known as the festival of lights, is a Hindu festival celebrated every year. In 2023, Diwali will be celebrated on Sunday, 12 November 2023. The festival is observed on the 15th day of the 8th month (the month of Kartik) in India's calendar. Diwali is definitely a five-day celebration and it is a time for feasting, family, and fireworks. Although the festival has a strong association with huge fireworks displays, there are many other ways in which it is celebrated and marked.
It's worth mentioning that Diwali is not just a celebration of feasting, family, and fireworks, but it also marks the victory of good over evil and light over darkness. This is why the festival is also known as the "festival of lights."
One of the popular beliefs associated with Diwali is that on this day, Lord Ram returned to Ayodhya with Mata Sita and his brother Lakshman after completing his 14-year vanvas (exile) and defeating the King of Lanka, Ravana. This event is celebrated as the triumph of good over evil and is one of the reasons why Diwali is so significant for Hindus.
| Date | Event | Day |
| --- | --- | --- |
| 10 Nov 2023 | Dhanteras | Friday |
| 11 Nov 2023 | Choti Diwali | Saturday |
| 12 Nov 2023 |  Diwali and Lakshmi Puja | Sunday |
| 13 Nov 2023 | Govardhan Puja | Monday |
| 14 Nov 2023 | Bhai Dooj | Tuesday |
Lakshmi Pujan Muhurat – November 12, 2023 – 05:19 PM to 07:19 PM