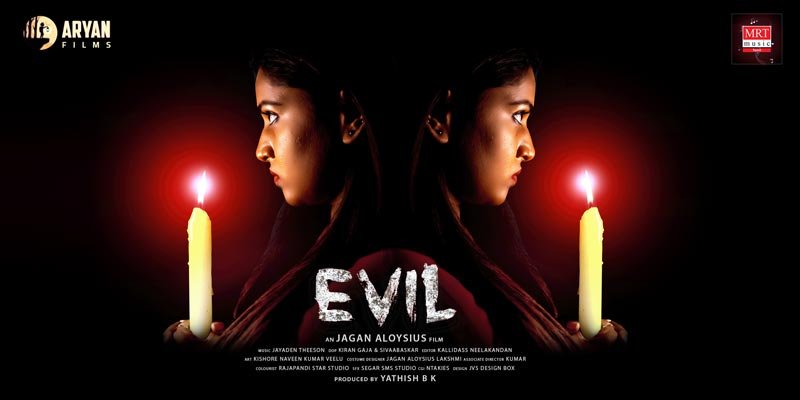 The Evil Horror Thriller film released on the 9th of December worldwide
Evil is a Tamil movie released on 9 Dec 2022. Although there have been many thriller films in Tamil cinema, the screen film Evil is similar to a Hollywood horror film. This movie is produced by Yathish BK under Aryan Films and directed by Jagan Aloysius.  Kannada's leading film actors Jadi Akash and Nitya Raj, Jeeva and Lavika are playing the lead roles in this movie. Evil is composed by Jayathen Theesan, with Kiran Gaja and Sivabhaskar cinematography by Kalidas Neelkandan.
Synopsis
Film starts with anbu, he dreams a bad visual which he gets regularly in his dreams, so to understand about the nightmare he plans a trip with his Girlfriend Pavithra and along with roommate Harish to  visit a haunted Church. After entering to the church They experience spooky incidents in the haunted Church.
Trailer link- https://youtu.be/t8xaWXNBRds
Evil (Film)
Movie Title
Evil
Genre
Horror and Mystery
Release Date
09 December 2022 (Theatrical)
Language
Tamil
Duration
1 Hour 45 Min 50 Sec
Colour / Black & White
Colour
Star Cast and Role
Hero : Vijay Akash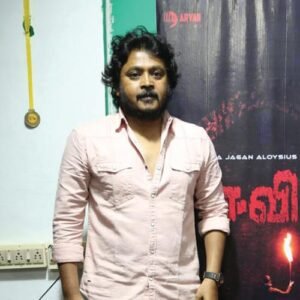 Heroin : Nithya Raj
Second lead male : Jeeva
Second female: Lavika
Heroin sister: Diana
Supporting artist : Deena, Ganesh Rao, VYADHI, Parkesh, Stephan Raj, Jay Kumar
Director, Producer & Writers
Directed by
Jagan Aloysius

Producer
Yathish B K
Writers
Jagan Aloysius
Crew Member & Other
Choreographer
Kiran Gaja & Siva Baskar
Music
Jayden Theeson
Editor
Kalli Dass
Digital PR
Ahmed Asjad
Distributors
–
Production Companies
Aryan Films