Nazir Hussain, also known as Nasir Hussain is a famous film actor, director and screenplay writer. He is a charismatic actor who has captivated audiences of Hindi films over decades with his portrayal of mind-blowing characters. Nazir Hussain was born on 15 My 1922 and spent his childhood in Lucknow. His father's name was Shahabzad Khan who worked in the Indian Railways as a guard in Lucknow.
When he grew up, he started to work as a fireman in the railways for a few months. After that, he served in the British army and fought in World War II. He was posted in Malaysia and Singapore while working for the British army. There he has become prisoner of war. After he was freed from prison, he was inspired by the great freedom fighter for India's independence – Subhas Chandra Bose. Under his influence, Nazir Hussain joined the Indian National Army (INA). Moreover, after India got independence from the British rule, he got a free railway pass for his lifetime due to his status of being a freedom fighter.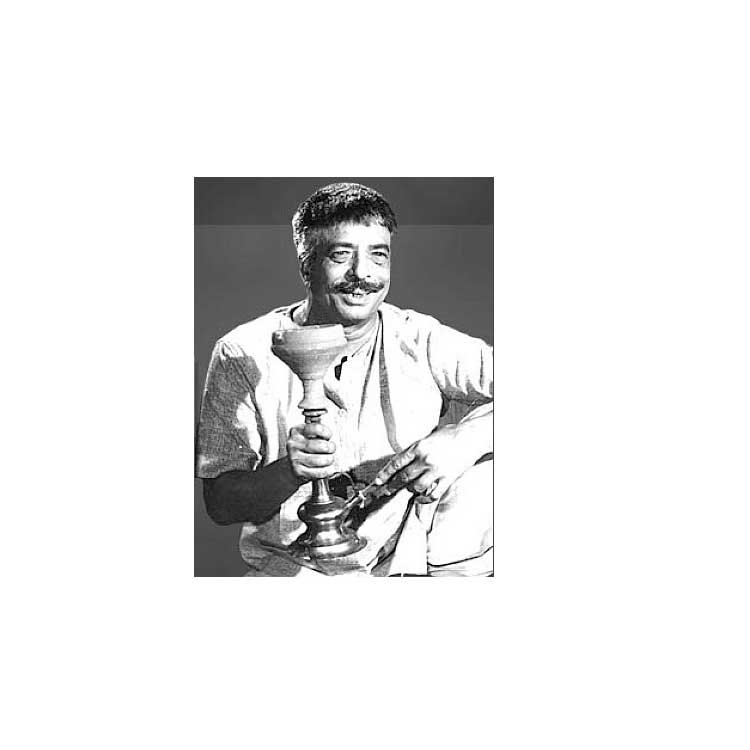 After serving in INA, he was unemployed and failed to get any job. Hence after, he worked for theatre and performed in plays. The owner of New Theatres – B N Sircar was captivated by Nazir's acting skills, and offered him to join New Theatres in Calcutta (now, Kolkata). Later, he met the legendary film director Bimal Roy who casted him in Pehla Aadmi (1950). This film was based upon Nazir Hussian's experience while working for INA. Apart from acting in 'Pehla Aadmi' he also wrote the story and dialogues for the film. Later on, he became the fixed actor for all the movie made by Bimal Roy. After getting instant stardom from acting in 'Pehla Aadmi', he has acted in over 500 Hindi films and Bhojpuri films. Most of his films starred the legendary actor – Dev Anand.
Nazir Hussain worked in various films which are based on social theme like Do Bigha Zameen, Devdas, Naya Daur, Munimji, Bombai Ka Babu, etc. Other Bollywood hits are Paying Guest and Main Sundar Hoon. Not everyone knows that Nazir Hussain is also known as the father of Bhojpuri Cinema. It is said that to enrich and develop the prospect of Bhojpuri cinema, he had a discussion with the then Indian President, Rajendra Prasad. Nazir Hussain made the first ever Bhojpuri film – Ganga Maiyya Tohe Piyari Chadhaibo (1962). He also produced and directed the Bhojpuri film – Hamaar Sansar and Balam Pardesia during the later part of the 1970's.
This fine actor, director, producer and screenwriter breathed his last in 16 October 1987 in Bombay (Mumbai).
Nazir Hussain Biography
Name
Nazir Hussain
Nickname
Nazir Hussain
Occupation
Actor
Personal Life
Date of birth
15 May 1922
Died
16 October 1987