What is SWAYAM nptel ?
SWAYAM is an acronym for Study Webs of Active-Learning for Young Aspiring Minds. It is a national online course platform of India, designed to support the country's National Education Policy, which entails improving access to quality education in India.
NPTEL is an acronym for National Programme on Technology Enhanced Learning. It is a project of MHRD initiated by seven Indian Institutes of Technology (Bombay, Delhi, Kanpur, Kharagpur, Madras, Guwahati and Roorkee) along with the Indian Institute of Science, Bangalore in 2003, to provide quality education to anyone interested in learning from the IITs.
SWAYAM NPTEL is the integration of NPTEL courses into the SWAYAM platform, which allows learners to access web and video courses in engineering, basic sciences, and selected humanities and social sciences subjects. You can find the full list of SWAYAM NPTEL courses here:
How to enroll in SWAYAM NPTEL course ?
To enroll in a SWAYAM NPTEL course, you need to follow these steps:
Go to https://swayam.gov.in/ and click on the Sign in / Register tab.
Login using any of the options mentioned there. You can use your Google-enabled email id or create your own username and password.
After login, you will be directed to the SWAYAM home page. Click on the All Courses tab.
On the left-hand side, you can see the filter option. Here, under the National Coordinator tab, select NPTEL.
On the right side panel, the upcoming courses will be displayed. Select the course you want to join.
Within the course page, some basic courses information such as course tenure, exam date, professor name and institute name etc. are given.
After going through the provided information, you may also choose to watch the intro video. Next, click on the Join button.
Next, fill in all relevant information. If you are employed, select the profession as employed and select your employer name from the drop-down list if they are part of SWAYAM industrial association.
Please go through the details given at the bottom of the page and click on I agree check-boxes.
Click on Submit / Join button. You will see that a confirmation message is displayed on the course page. A confirmation email will also be sent to your registered email address.
Please use the same email id throughout the course run. Use this email id to submit assignments and register for exams
Swayam Free Online Course with Free Certificate
SWAYAM (Study Webs of Active Learning for Young Aspiring Minds) is an online platform in India that offers free online courses in various subjects and disciplines. One of the attractive features of SWAYAM is that it provides learners with the opportunity to earn a free certificate upon successful completion of a course.
When you enroll in a course on SWAYAM, you have the option to complete the course for personal learning without pursuing a certificate. However, if you wish to obtain a certificate for the course, there are certain requirements that need to be fulfilled. Typically, to be eligible for a certificate, learners are required to complete the course by attending the online lectures, submitting assignments, participating in discussions, and passing the course examination or assessment.
The certificates issued by SWAYAM are recognized by many institutions and employers in India. They can be used to showcase your skills and knowledge in a specific subject area, enhancing your employability and educational profile. It's important to note that the value and recognition of the certificate may vary depending on the course and the institution providing it.
To avail the free certificate, you need to register on the SWAYAM platform, browse through the available courses, and choose the one that interests you. Once you enroll in the course, you can access the study materials, video lectures, assignments, and other learning resources provided by the course instructors. As you progress through the course, you are expected to actively engage with the content, complete assignments, and participate in any required assessments or examinations.
Upon successful completion of the course and meeting the certification criteria, you will be eligible to receive a free certificate from SWAYAM. The certificate can be downloaded from the platform and can be used to showcase your learning achievements.
It's important to keep in mind that while SWAYAM offers free certificates, the primary focus of these courses is on learning and gaining knowledge. The certificate serves as a recognition of your efforts and completion of the course but may not hold the same weight as a formal degree or certification from a traditional educational institution.
Overall, SWAYAM's provision of free online courses with the option to earn a certificate offers learners a flexible and accessible way to enhance their skills and knowledge. It promotes lifelong learning and provides opportunities for individuals to upskill and stay updated in their chosen fields.
swayam nptel exam registration portal
The SWAYAM NPTEL exam registration portal is https://examform.nptel.ac.in/
You can use this portal to register for the exams of the courses you have enrolled in on SWAYAM. You need to login with your registered email id and password and fill the exam registration form with the required details
Please note that exam registration is a separate process from course enrollment and you need to pay a nominal fee of Rs. 1000/- per course for the exam.
You also need to upload your photograph and signature in the prescribed format and size.
The exam registration portal will be open for a limited period of time, usually 4-6 weeks before the exam date. You can check the exam dates and deadlines for each course on the SWAYAM website or the NPTEL website.
Please make sure you register for the exams before the deadline and choose your preferred exam city from the available options. You will receive a hall ticket by email a few days before the exam date, which you need to carry along with a valid photo ID proof to the exam center.
swayam nptel login
swayam online courses
swayam nptel results
swayam nptel courses
swayam nptel exam registration
swayam courses
nptel full form
swayam online courses

A Basic Course In Number Theory
| | |
| --- | --- |
| | NPTEL |
| | |
| --- | --- |
| | 12 Weeks (Starts: 24-07-2023) |
| | Enrollment Ends: 31 Jul, 2023 |
| | Exam Date: 29 Oct, 2023 |
| | Exam Registration Ends: 18 Aug, 2023 |

Accelerator Physics
Prof. Amalendu Sharma, Prof. Rajni Pande, Prof….
| | |
| --- | --- |
| | NPTEL |
| | |
| --- | --- |
| | 12 Weeks (Starts: 24-07-2023) |
| | Enrollment Ends: 31 Jul, 2023 |
| | Exam Date: 29 Oct, 2023 |
| | Exam Registration Ends: 18 Aug, 2023 |

Accreditation And Outcome Based…
Prof. Anup Kumar Ray(Retd.), Prof. S K. Das…
| | |
| --- | --- |
| | NPTEL |
| | |
| --- | --- |
| | 8 Weeks (Starts: 21-08-2023) |
| | Enrollment Ends: 21 Aug, 2023 |
| | Exam Date: 29 Oct, 2023 |
| | Exam Registration Ends: 15 Sept, 2023 |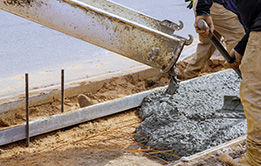 Admixtures And Special Concretes
| | |
| --- | --- |
| | NPTEL |
| | |
| --- | --- |
| | 12 Weeks (Starts: 24-07-2023) |
| | Enrollment Ends: 31 Jul, 2023 |
| | Exam Date: 28 Oct, 2023 |
| | Exam Registration Ends: 18 Aug, 2023 |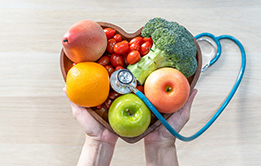 Adolescent Health And Well-Being : A…
Prof. Sumana Samanta, Prof. Parmeshwar Satpathy
| | |
| --- | --- |
| | NPTEL |
| | |
| --- | --- |
| | 4 Weeks (Starts: 21-08-2023) |
| | Enrollment Ends: 21 Aug, 2023 |
| | Exam Date: 29 Oct, 2023 |
| | Exam Registration Ends: 15 Sept, 2023 |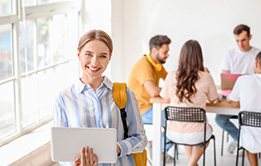 Advance Course In Social Psychology
| | |
| --- | --- |
| | NPTEL |
| | |
| --- | --- |
| | 12 Weeks (Starts: 24-07-2023) |
| | Enrollment Ends: 31 Jul, 2023 |
| | Exam Date: 29 Oct, 2023 |
| | Exam Registration Ends: 18 Aug, 2023 |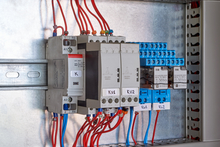 Advance Power Electronics And Control
| | |
| --- | --- |
| | NPTEL |
| | |
| --- | --- |
| | 8 Weeks (Starts: 24-07-2023) |
| | Enrollment Ends: 31 Jul, 2023 |
| | Exam Date: 24 Sept, 2023 |
| | Exam Registration Ends: 18 Aug, 2023 |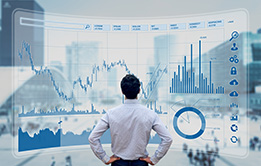 Advanced Algorithmic Trading And…
| | |
| --- | --- |
| | NPTEL |
| | |
| --- | --- |
| | 8 Weeks (Starts: 24-07-2023) |
| | Enrollment Ends: 31 Jul, 2023 |
| | Exam Date: 24 Sept, 2023 |
| | Exam Registration Ends: 18 Aug, 2023 |

Advanced Aquaculture Technology
Prof. Gourav Dhar Bhowmick
| | |
| --- | --- |
| | NPTEL |
| | |
| --- | --- |
| | 12 Weeks (Starts: 24-07-2023) |
| | Enrollment Ends: 31 Jul, 2023 |
| | Exam Date: 28 Oct, 2023 |
| | Exam Registration Ends: 18 Aug, 2023 |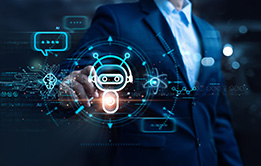 Advanced Business Decision Support…
Prof. Deepu Philip, Prof. Amandeep Singh Oberoi,…
| | |
| --- | --- |
| | NPTEL |
| | |
| --- | --- |
| | 12 Weeks (Starts: 24-07-2023) |
| | Enrollment Ends: 31 Jul, 2023 |
| | Exam Date: 29 Oct, 2023 |
| | Exam Registration Ends: 18 Aug, 2023 |

Advanced Calculus For Engineers
Prof. Jitendra Kumar, Prof. Somesh Kumar
| | |
| --- | --- |
| | NPTEL |
| | |
| --- | --- |
| | 12 Weeks (Starts: 24-07-2023) |
| | Enrollment Ends: 31 Jul, 2023 |
| | Exam Date: 29 Oct, 2023 |
| | Exam Registration Ends: 18 Aug, 2023 |

Advanced Design Of Steel Structures
Prof. Srinivasan Chandrasekaran
| | |
| --- | --- |
| | NPTEL |
| | |
| --- | --- |
| | 12 Weeks (Starts: 24-07-2023) |
| | Enrollment Ends: 31 Jul, 2023 |
| | Exam Date: 28 Oct, 2023 |
| | Exam Registration Ends: 18 Aug, 2023 |

Advanced Distributed Systems
Prof. Smruti Ranjan Sarangi
| | |
| --- | --- |
| | NPTEL |
| | |
| --- | --- |
| | 12 Weeks (Starts: 24-07-2023) |
| | Enrollment Ends: 31 Jul, 2023 |
| | Exam Date: 28 Oct, 2023 |
| | Exam Registration Ends: 18 Aug, 2023 |

Advanced Dynamics
| | |
| --- | --- |
| | NPTEL |
| | |
| --- | --- |
| | 12 Weeks (Starts: 24-07-2023) |
| | Enrollment Ends: 31 Jul, 2023 |
| | Exam Date: 29 Oct, 2023 |
| | Exam Registration Ends: 18 Aug, 2023 |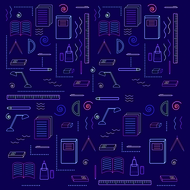 Advanced Engineering Mathematics
| | |
| --- | --- |
| | NPTEL |
| | |
| --- | --- |
| | 12 Weeks (Starts: 24-07-2023) |
| | Enrollment Ends: 31 Jul, 2023 |
| | Exam Date: 29 Oct, 2023 |
| | Exam Registration Ends: 18 Aug, 2023 |

Advanced Geomatics Engineering
| | |
| --- | --- |
| | NPTEL |
| | |
| --- | --- |
| | 12 Weeks (Starts: 24-07-2023) |
| | Enrollment Ends: 31 Jul, 2023 |
| | Exam Date: 28 Oct, 2023 |
| | Exam Registration Ends: 18 Aug, 2023 |

Advanced Linear Continuous Control…
| | |
| --- | --- |
| | NPTEL |
| | |
| --- | --- |
| | 8 Weeks (Starts: 24-07-2023) |
| | Enrollment Ends: 31 Jul, 2023 |
| | Exam Date: 24 Sept, 2023 |
| | Exam Registration Ends: 18 Aug, 2023 |

Advanced Machining Processes
| | |
| --- | --- |
| | NPTEL |
| | |
| --- | --- |
| | 8 Weeks (Starts: 21-08-2023) |
| | Enrollment Ends: 21 Aug, 2023 |
| | Exam Date: 28 Oct, 2023 |
| | Exam Registration Ends: 15 Sept, 2023 |

Advanced Materials And Processes
| | |
| --- | --- |
| | NPTEL |
| | |
| --- | --- |
| | 12 Weeks (Starts: 24-07-2023) |
| | Enrollment Ends: 31 Jul, 2023 |
| | Exam Date: 28 Oct, 2023 |
| | Exam Registration Ends: 18 Aug, 2023 |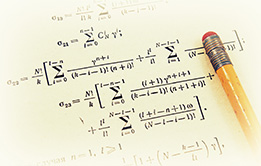 Advanced Partial Differential Equations…
Prof. A. K. Nandakumaran, Prof. P.S. Datti
| | |
| --- | --- |
| | NPTEL |
| | |
| --- | --- |
| | 8 Weeks (Starts: 21-08-2023) |
| | Enrollment Ends: 21 Aug, 2023 |
| | Exam Date: 28 Oct, 2023 |
| | Exam Registration Ends: 15 Sept, 2023 |

Advanced Quantum Mechanics With…
| | |
| --- | --- |
| | NPTEL |
| | |
| --- | --- |
| | 8 Weeks (Starts: 24-07-2023) |
| | Enrollment Ends: 31 Jul, 2023 |
| | Exam Date: 24 Sept, 2023 |
| | Exam Registration Ends: 18 Aug, 2023 |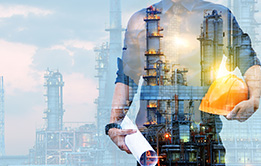 Advanced Reaction Engineering
| | |
| --- | --- |
| | NPTEL |
| | |
| --- | --- |
| | 12 Weeks (Starts: 24-07-2023) |
| | Enrollment Ends: 31 Jul, 2023 |
| | Exam Date: 28 Oct, 2023 |
| | Exam Registration Ends: 18 Aug, 2023 |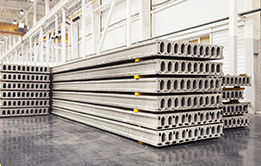 Advanced Reinforced Concrete Design
| | |
| --- | --- |
| | NPTEL |
| | |
| --- | --- |
| | 12 Weeks (Starts: 24-07-2023) |
| | Enrollment Ends: 31 Jul, 2023 |
| | Exam Date: 28 Oct, 2023 |
| | Exam Registration Ends: 18 Aug, 2023 |

Advanced Thermodynamics And Combustion
| | |
| --- | --- |
| | NPTEL |
| | |
| --- | --- |
| | 12 Weeks (Starts: 24-07-2023) |
| | Enrollment Ends: 31 Jul, 2023 |
| | Exam Date: 29 Oct, 2023 |
| | Exam Registration Ends: 18 Aug, 2023 |

Advanced Transition Metal Chemistry
| | |
| --- | --- |
| | NPTEL |
| | |
| --- | --- |
| | 12 Weeks (Starts: 24-07-2023) |
| | Enrollment Ends: 31 Jul, 2023 |
| | Exam Date: 28 Oct, 2023 |
| | Exam Registration Ends: 18 Aug, 2023 |

Advances In UHV Transmission And…
| | |
| --- | --- |
| | NPTEL |
| | |
| --- | --- |
| | 8 Weeks (Starts: 24-07-2023) |
| | Enrollment Ends: 31 Jul, 2023 |
| | Exam Date: 24 Sept, 2023 |
| | Exam Registration Ends: 18 Aug, 2023 |

Advances In Welding And Joining…
| | |
| --- | --- |
| | NPTEL |
| | |
| --- | --- |
| | 8 Weeks (Starts: 21-08-2023) |
| | Enrollment Ends: 21 Aug, 2023 |
| | Exam Date: 28 Oct, 2023 |
| | Exam Registration Ends: 15 Sept, 2023 |

Aerodynamic Design Of Axial Flow…
Prof. Chetankumar Sureshbhai Mistry
| | |
| --- | --- |
| | NPTEL |
| | |
| --- | --- |
| | 12 Weeks (Starts: 24-07-2023) |
| | Enrollment Ends: 31 Jul, 2023 |
| | Exam Date: 28 Oct, 2023 |
| | Exam Registration Ends: 18 Aug, 2023 |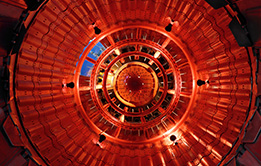 Aeroengine Gas Turbine Cycles
Prof. Chetankumar Sureshbhai Mistry
| | |
| --- | --- |
| | NPTEL |
| | |
| --- | --- |
| | 12 Weeks (Starts: 24-07-2023) |
| | Enrollment Ends: 31 Jul, 2023 |
| | Exam Date: 28 Oct, 2023 |
| | Exam Registration Ends: 18 Aug, 2023 |

Aircraft Propulsion
Prof. Vinayak N. Kulkarni
| | |
| --- | --- |
| | NPTEL |
| | |
| --- | --- |
| | 12 Weeks (Starts: 24-07-2023) |
| | Enrollment Ends: 31 Jul, 2023 |
| | Exam Date: 29 Oct, 2023 |
| | Exam Registration Ends: 18 Aug, 2023 |

Aircraft Stability And Control
| | |
| --- | --- |
| | NPTEL |
| | |
| --- | --- |
| | 12 Weeks (Starts: 24-07-2023) |
| | Enrollment Ends: 31 Jul, 2023 |
| | Exam Date: 28 Oct, 2023 |
| | Exam Registration Ends: 18 Aug, 2023 |

Algebra – I
Prof. S. Viswanath, Prof. Amritanshu Prasad
The Institute of Mathematical Sciences, Chennai  
| | |
| --- | --- |
| | NPTEL |
| | |
| --- | --- |
| | 12 Weeks (Starts: 24-07-2023) |
| | Enrollment Ends: 31 Jul, 2023 |
| | Exam Date: 29 Oct, 2023 |
| | Exam Registration Ends: 18 Aug, 2023 |

Aluminium Based Alloys And Metal Matrix…
| | |
| --- | --- |
| | NPTEL |
| | |
| --- | --- |
| | 12 Weeks (Starts: 24-07-2023) |
| | Enrollment Ends: 31 Jul, 2023 |
| | Exam Date: 29 Oct, 2023 |
| | Exam Registration Ends: 18 Aug, 2023 |

An Introduction To Coding Theory
| | |
| --- | --- |
| | NPTEL |
| | |
| --- | --- |
| | 8 Weeks (Starts: 24-07-2023) |
| | Enrollment Ends: 31 Jul, 2023 |
| | Exam Date: 24 Sept, 2023 |
| | Exam Registration Ends: 18 Aug, 2023 |

An Introduction To Indian Literary…
| | |
| --- | --- |
| | NPTEL |
| | |
| --- | --- |
| | 8 Weeks (Starts: 21-08-2023) |
| | Enrollment Ends: 21 Aug, 2023 |
| | Exam Date: 29 Oct, 2023 |
| | Exam Registration Ends: 15 Sept, 2023 |

An Introduction To Point-Set-Topology…
| | |
| --- | --- |
| | NPTEL |
| | |
| --- | --- |
| | 12 Weeks (Starts: 24-07-2023) |
| | Enrollment Ends: 31 Jul, 2023 |
| | Exam Date: 29 Oct, 2023 |
| | Exam Registration Ends: 18 Aug, 2023 |

Analog Communication
| | |
| --- | --- |
| | NPTEL |
| | |
| --- | --- |
| | 12 Weeks (Starts: 24-07-2023) |
| | Enrollment Ends: 31 Jul, 2023 |
| | Exam Date: 28 Oct, 2023 |
| | Exam Registration Ends: 18 Aug, 2023 |

Analog Electronic Circuit
Prof. Shouribrata chatterjee
| | |
| --- | --- |
| | NPTEL |
| | |
| --- | --- |
| | 12 Weeks (Starts: 24-07-2023) |
| | Enrollment Ends: 31 Jul, 2023 |
| | Exam Date: 28 Oct, 2023 |
| | Exam Registration Ends: 18 Aug, 2023 |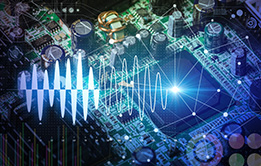 Analog VLSI Design
| | |
| --- | --- |
| | NPTEL |
| | |
| --- | --- |
| | 12 Weeks (Starts: 24-07-2023) |
| | Enrollment Ends: 31 Jul, 2023 |
| | Exam Date: 29 Oct, 2023 |
| | Exam Registration Ends: 18 Aug, 2023 |

Analysis And Design Principles Of…
Prof. Amitabha Bhattacharya
| | |
| --- | --- |
| | NPTEL |
| | |
| --- | --- |
| | 8 Weeks (Starts: 21-08-2023) |
| | Enrollment Ends: 21 Aug, 2023 |
| | Exam Date: 28 Oct, 2023 |
| | Exam Registration Ends: 15 Sept, 2023 |

Analytical Chemistry
| | |
| --- | --- |
| | NPTEL |
| | |
| --- | --- |
| | 12 Weeks (Starts: 24-07-2023) |
| | Enrollment Ends: 31 Jul, 2023 |
| | Exam Date: 29 Oct, 2023 |
| | Exam Registration Ends: 18 Aug, 2023 |

Animal Physiology
| | |
| --- | --- |
| | NPTEL |
| | |
| --- | --- |
| | 12 Weeks (Starts: 24-07-2023) |
| | Enrollment Ends: 31 Jul, 2023 |
| | Exam Date: 29 Oct, 2023 |
| | Exam Registration Ends: 18 Aug, 2023 |

Application Of Spectroscopic Methods In…
| | |
| --- | --- |
| | NPTEL |
| | |
| --- | --- |
| | 8 Weeks (Starts: 24-07-2023) |
| | Enrollment Ends: 31 Jul, 2023 |
| | Exam Date: 24 Sept, 2023 |
| | Exam Registration Ends: 18 Aug, 2023 |

Applied Accelerated Artificial…
Prof. Satyajit Das, Prof. Satyadhyan Chickerur,…
IIT Palakkad, KLE Technological University, NVIDIA  
| | |
| --- | --- |
| | NPTEL |
| | |
| --- | --- |
| | 12 Weeks (Starts: 24-07-2023) |
| | Enrollment Ends: 31 Jul, 2023 |
| | Exam Date: 28 Oct, 2023 |
| | Exam Registration Ends: 18 Aug, 2023 |

Applied Electromagnetics For Engineers
| | |
| --- | --- |
| | NPTEL |
| | |
| --- | --- |
| | 12 Weeks (Starts: 24-07-2023) |
| | Enrollment Ends: 31 Jul, 2023 |
| | Exam Date: 29 Oct, 2023 |
| | Exam Registration Ends: 18 Aug, 2023 |

Applied Linear Algebra For Signal…
Prof. Aditya K. Jagannatham
| | |
| --- | --- |
| | NPTEL |
| | |
| --- | --- |
| | 12 Weeks (Starts: 24-07-2023) |
| | Enrollment Ends: 31 Jul, 2023 |
| | Exam Date: 29 Oct, 2023 |
| | Exam Registration Ends: 18 Aug, 2023 |

Applied Linguistics
| | |
| --- | --- |
| | NPTEL |
| | |
| --- | --- |
| | 12 Weeks (Starts: 24-07-2023) |
| | Enrollment Ends: 31 Jul, 2023 |
| | Exam Date: 28 Oct, 2023 |
| | Exam Registration Ends: 18 Aug, 2023 |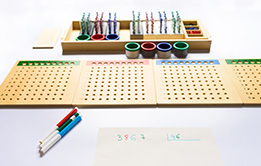 Applied Numerical Methods
| | |
| --- | --- |
| | NPTEL |
| | |
| --- | --- |
| | 12 Weeks (Starts: 24-07-2023) |
| | Enrollment Ends: 31 Jul, 2023 |
| | Exam Date: 29 Oct, 2023 |
| | Exam Registration Ends: 18 Aug, 2023 |

Applied Optics
Prof. Akhilesh Kumar Mishra
| | |
| --- | --- |
| | NPTEL |
| | |
| --- | --- |
| | 12 Weeks (Starts: 24-07-2023) |
| | Enrollment Ends: 31 Jul, 2023 |
| | Exam Date: 29 Oct, 2023 |
| | Exam Registration Ends: 18 Aug, 2023 |

Applied Optimization For Wireless,…
Prof. Aditya K. Jagannatham
| | |
| --- | --- |
| | NPTEL |
| | |
| --- | --- |
| | 12 Weeks (Starts: 24-07-2023) |
| | Enrollment Ends: 31 Jul, 2023 |
| | Exam Date: 28 Oct, 2023 |
| | Exam Registration Ends: 18 Aug, 2023 |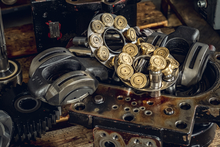 Applied Thermodynamics
Prof. Niranjan Sahoo, Prof. Pranab K. Mondal
IIT Guwahati, IIT Guwahati  
| | |
| --- | --- |
| | NPTEL |
| | |
| --- | --- |
| | 12 Weeks (Starts: 24-07-2023) |
| | Enrollment Ends: 31 Jul, 2023 |
| | Exam Date: 29 Oct, 2023 |
| | Exam Registration Ends: 18 Aug, 2023 |

Applied Thermodynamics For Engineers
| | |
| --- | --- |
| | NPTEL |
| | |
| --- | --- |
| | 12 Weeks (Starts: 24-07-2023) |
| | Enrollment Ends: 31 Jul, 2023 |
| | Exam Date: 28 Oct, 2023 |
| | Exam Registration Ends: 18 Aug, 2023 |

Appreciating Carnatic Music
Associate Professor, Ahmedabad University  
| | |
| --- | --- |
| | NPTEL |
| | |
| --- | --- |
| | 8 Weeks (Starts: 24-07-2023) |
| | Enrollment Ends: 31 Jul, 2023 |
| | Exam Date: 24 Sept, 2023 |
| | Exam Registration Ends: 18 Aug, 2023 |

Approximate Reasoning Using Fuzzy Set…
Prof. Balasubramaniam Jayaram
| | |
| --- | --- |
| | NPTEL |
| | |
| --- | --- |
| | 12 Weeks (Starts: 24-07-2023) |
| | Enrollment Ends: 31 Jul, 2023 |
| | Exam Date: 29 Oct, 2023 |
| | Exam Registration Ends: 18 Aug, 2023 |

Architectural Acoustics
Prof. Sumana Gupta, Prof. Shankha Pratim…
| | |
| --- | --- |
| | NPTEL |
| | |
| --- | --- |
| | 8 Weeks (Starts: 21-08-2023) |
| | Enrollment Ends: 21 Aug, 2023 |
| | Exam Date: 28 Oct, 2023 |
| | Exam Registration Ends: 15 Sept, 2023 |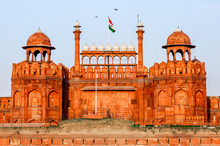 Architectural Conservation And Historic…
| | |
| --- | --- |
| | NPTEL |
| | |
| --- | --- |
| | 8 Weeks (Starts: 24-07-2023) |
| | Enrollment Ends: 31 Jul, 2023 |
| | Exam Date: 24 Sept, 2023 |
| | Exam Registration Ends: 18 Aug, 2023 |

Artificial Intelligence : Search…
| | |
| --- | --- |
| | NPTEL |
| | |
| --- | --- |
| | 12 Weeks (Starts: 24-07-2023) |
| | Enrollment Ends: 31 Jul, 2023 |
| | Exam Date: 28 Oct, 2023 |
| | Exam Registration Ends: 18 Aug, 2023 |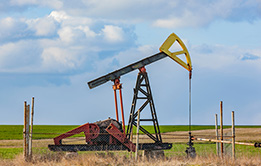 Artificial Lift
| | |
| --- | --- |
| | NPTEL |
| | |
| --- | --- |
| | 12 Weeks (Starts: 24-07-2023) |
| | Enrollment Ends: 31 Jul, 2023 |
| | Exam Date: 29 Oct, 2023 |
| | Exam Registration Ends: 18 Aug, 2023 |

Aspen Plus® Simulation Software – A…
| | |
| --- | --- |
| | NPTEL |
| | |
| --- | --- |
| | 12 Weeks (Starts: 24-07-2023) |
| | Enrollment Ends: 31 Jul, 2023 |
| | Exam Date: 29 Oct, 2023 |
| | Exam Registration Ends: 18 Aug, 2023 |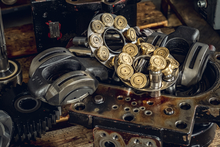 Automation In Manufacturing
Prof. Shrikrishna N. Joshi
| | |
| --- | --- |
| | NPTEL |
| | |
| --- | --- |
| | 12 Weeks (Starts: 24-07-2023) |
| | Enrollment Ends: 31 Jul, 2023 |
| | Exam Date: 29 Oct, 2023 |
| | Exam Registration Ends: 18 Aug, 2023 |

Automation In Production Systems And…
| | |
| --- | --- |
| | NPTEL |
| | |
| --- | --- |
| | 12 Weeks (Starts: 24-07-2023) |
| | Enrollment Ends: 31 Jul, 2023 |
| | Exam Date: 29 Oct, 2023 |
| | Exam Registration Ends: 18 Aug, 2023 |

Availability And Management Of…
Prof. Prasoon Kumar Singh
| | |
| --- | --- |
| | NPTEL |
| | |
| --- | --- |
| | 12 Weeks (Starts: 24-07-2023) |
| | Enrollment Ends: 31 Jul, 2023 |
| | Exam Date: 28 Oct, 2023 |
| | Exam Registration Ends: 18 Aug, 2023 |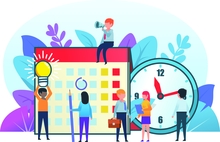 Bandit Algorithm (Online Machine…
Prof. Manjesh Kumar Hanawal
| | |
| --- | --- |
| | NPTEL |
| | |
| --- | --- |
| | 12 Weeks (Starts: 24-07-2023) |
| | Enrollment Ends: 31 Jul, 2023 |
| | Exam Date: 28 Oct, 2023 |
| | Exam Registration Ends: 18 Aug, 2023 |