The India Meteorological Department (IMD) has predicted that a very severe storm 'Nivar Cyclone' is going to arrive and strike the coastal areas of Puducherry and Tamil Nadu. As per the reports, this dangerous Nivar Cyclone is going to strike in between 8PM and 12AM on Wednesday 25 November 2020. Tamil Nadu government has already declared a public holiday. Moreover, Section 144 is imposed in Puducherry consecutively for 3 days.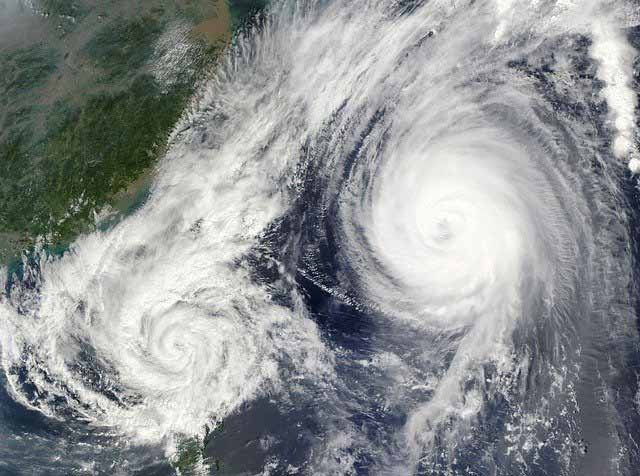 However, the Regional Meteorological Department in Chennai has revealed the names of worst hit regions that is going to get affected by this cyclone. The expected areas are Villupuram, Puducherry, Cuddalore, and Chennai. The live cyclone tracker said that this storm remained motionless for 3 hours, and was earlier moving at the rate of 5 KM per hour. Currently, this cyclonic storm will travel 120 KM per hour.
 In the meantime, there is heavy rain in parts of Andhra Pradesh and Rayalaseema. It is a threat to the Southern peninsula region with heavy rainfall in the affected area until Friday. The paddy farmers are advised to take precaution since this storm can blow away their thatched roof. Even the Bay of Bengal sea is expecting a rough depression due to the arrival of Nivar Cyclone.
दक्षिण-पश्चिम बंगाल की खाड़ी के ऊपर स्थित चक्रवाती तूफान "निवार" बीते छह घंटे में 05 किमी प्रति घंटे की गति के साथ पश्चिम की ओर बढ़ा और भारतीय समयानुसार आज शाम , 24 नवंबर, 2020, 1730 बजे दक्षिण-पश्चिम बंगाल की खाड़ी में अक्षांश 10.0°N एवं देशान्तर 82.4°E पर केंद्रित है | pic.twitter.com/pwxB08iKJU

— India Meteorological Department (@Indiametdept) November 24, 2020
The Tamil Nadu government has deployed 2,000 National and State teams of Disaster Response Force to help the peoples living in coastal areas. Fishermen were asked to stay away from fishing in sea. All the 6 special trains of Thiruvananthapuram are cancelled. The Tamil Nadu CM K Palaniswami has stated that around 4,133 low lying locations are vulnerable. He has advised the state and district collectors to take responsibility of people's safety. He instructed them to shift them to safety centres. Prime Minister Narendra Modi has also assured full Centre's assistance and support.
#CycloneNivar #Bulletin2SR 12 pairs of trains services fully cancelled on 25th November 2020 (tomorrow) pic.twitter.com/EDDIOp7NjA

— Southern Railway (@GMSRailway) November 24, 2020