Anupamaa is the story of a Gujarati homemaker. Rupali Ganguly, an award-winning Indian actress, plays the titular role in this popular Hindi-based television drama series. Star Plus hosted the premiere of Anupamaa on 13th July 2020. Also, the show is digitally run on Disney+ Hotstar. Gaurav Khanna, Sudhanshu Pandey, and Madalsa Sharma Chakraborty star in this TV drama, too. Rajan Shahi and Deepa Shahi are the producers of Anupamaa and Kut Productions is directing the show.
Anupamaa is a loving mother, wife, and daughter-in-law. However, she faces flak for being only a housewife and not being educated. Her husband, Vanraj Shah, is played by Sudhanshu Pandey. Anupamaa's story revolves around her estranged relationship with her husband. Anupamaa and Vanraj go separate ways because of his extra-marital affair with Kavya. Madalsa plays the role of Kavya Shah (previously Gandhi); she becomes Vanraj's second wife. Kavya was shown married to Aniruddh initially. Kavya and Aniruddh get divorced, after which Vanraj and Kavya get married. Gaurav Shah features as a business tycoon, Anuj Kapadia; also, he is Anupamaa's good friend.
The story of Anupamaa moves forward with her getting diagnosed with Ovarian cancer. More so, she starts the Anupamaa dance academy for pursuing her interest in performing arts.
Anupamaa marks the comeback of Rupali Ganguly to television after a hiatus of seven years. Anupamaa's story is based in Gujarat and the show is being shot at Film City in Mumbai.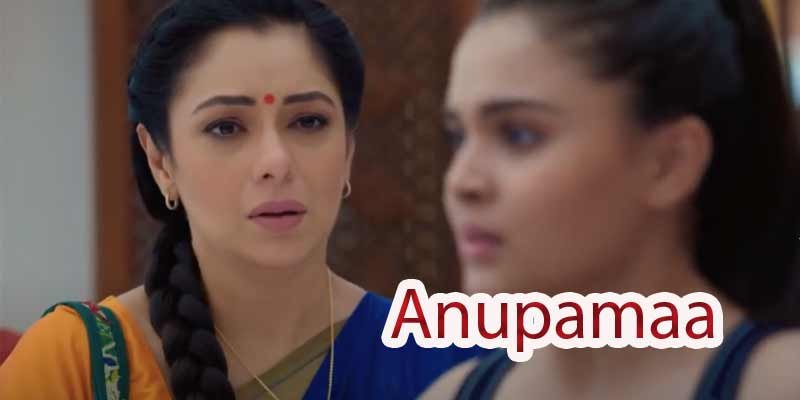 Release Date: 13 July 2020 – Present
Producers: Rajan Shahi, Deepa Shahi
Language: Hindi
Genre: Drama
Screenplay by: Bhavna Vyas
Story by: Namita Vartak, Zama Habib
Directed by: Romesh Kalra
Starring: Rupali Ganguly
| Cast Name | Cast Image |
| --- | --- |
| | |
| | |
| | |
| | |
| | |
| | |
| | |
| | |
| | |
| | |
| | |
| | |
| | |
| | |
| | |
| | |
| | |
| | |
| | |
| | |
| | |
| | |
| | |
| | |
| Pravara Kalra as Roma | |