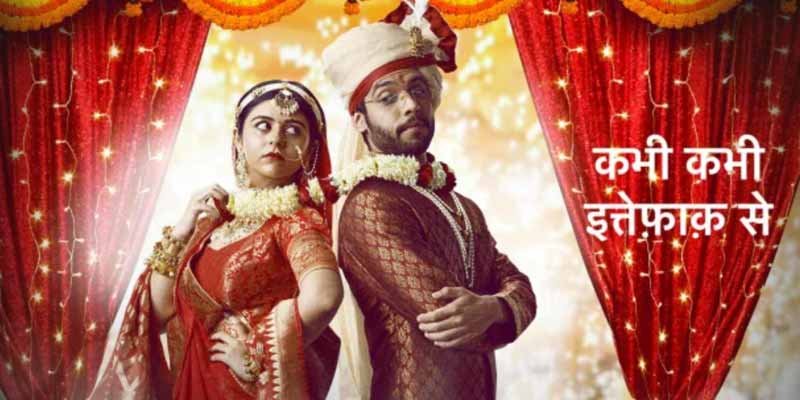 Kabhi Kabhie Ittefaq Sey (which means sometimes, by chance, in English) is aired on Star Plus and it is viewable digitally on Disney+Hotstar. The premiere of this Indian TV drama series was held on 3rd January 2022. Among the show's lead characters are Yesha Rughani and Manan Joshi. Also, it is an adaptation of Khorkuto, which is a Bengali TV series that features on the Star Jalsha channel.
The pre-production work for Kabhi Kabhie Ittefaq Sey started in October 2021 and the crew members started shooting the series in October 2021. Also, many sequences of the show were shot in Lucknow.
Synopsis
The story of Kabhi Kabhie Ittefaq Sey revolves around Anubhav (Anu) and Gunjun who get together and part ways from time to time.
Anu is a young scientist who has strong family values. Gunjun, on the flip side, is a rich, spoilt girl who stays with her aunt and her father (Riddhesh). Maya, Gunjun's mother, is shown leaving the house and abandoning her family when Gunjun was 8 years old to move to the USA for pursuing a successful career. That's why Gunjun hates her mother and becomes arrogant to hide her pain.
Anu's family is keen that he marries Gunjun. However, Anu does not want to marry Gunjun because he finds her rude.
After various twists and turns, Anu and Gunjun get married. However, they make a pact to break off their wedding whenever possible.
In the midst of all this, Akriti's character falls in love with Anu.
Cast Members
The role of Gunjun is played by Yesha Rughani and she is seen as Anubhav's first wife.
Manan Joshi essays the role of Dr Anubhav. He is Gunjun's husband and Akriti's illegal husband.
Riya Bhattacharjee portrays the role of Akriti. She plays a dark character who instigates Anu's family against Gunjun so that she can marry Anubhav.