Yeh Hai Chahatein (which means "this is desired love" in English) is an Indian television Hindi drama that airs on both Star Plus and Disney+Hotstar (digital format). Ekta Kapoor, who is the Joint Managing Director and Creative Head of Balaji Telefilms, is the producer of this show. The premiere of this TV series was held on 19th December 2019 and its main star cast includes Sargun Kaur Luthra (Preesha Srinivasan) and Abrar Qazi (Rudraksh "Rudra" Khurana).
Also, Yeh Hai Chahatein is a spin-off to Yeh Hai Mohabbatein, which was aired from 3rd December 2013 to 18th December 2019 on Star Plus; Karan Patel and Divyanka Tripathi were the lead stars of this serial.
Yeh Hai Chahatein is set in Delhi and it is mostly filmed in Film City, Mumbai.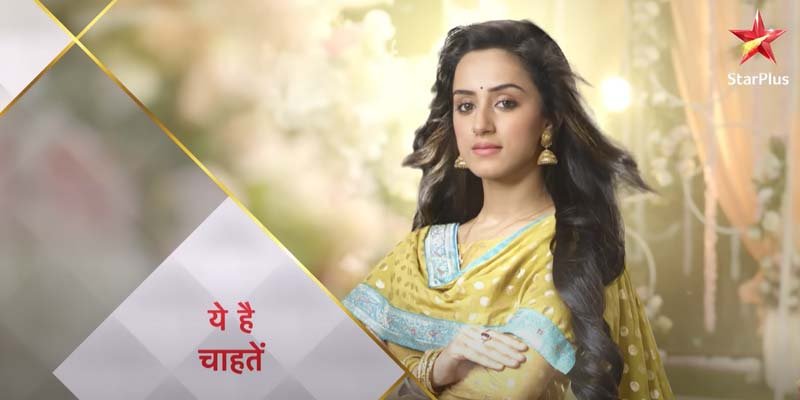 Synopsis
Yeh Hai Chahatein is an intense love story between Rudraksh Khurana, a famous rockstar, and Preesha Srinivasan, a gynaecologist. 
The serial showcases Preesha Srinivasan bringing up her nephew, Saransh, after the death of her sister (Mahima), who dies during child delivery. Saransh is shown being a fan of Rudraksh (Rudra) Khurana; he is a rich brat who doesn't believe in love. Also, Preesha detests Rudraksha initially.
Cast Members
Sargun Kaur Luthra essays the role of Dr. Preesha Rudraksh Khurana (maiden family name is Srinivasan), who is a Gynaecologist and Rudraksh's wife.
Abrar Qazi portrays the role of Rudraksh "Rudra" Balraj Khurana; he is a rockstar and Preesha's husband.
Krish Chugh plays the role of Saransh Rajeev Khurana; he is the nephew and adopted son of both Preesha and Rudraksh.